[WMKK_APP] | S3 Exam
21 May 2022 @ 9:00 pm

-

11:00 pm

UTC+8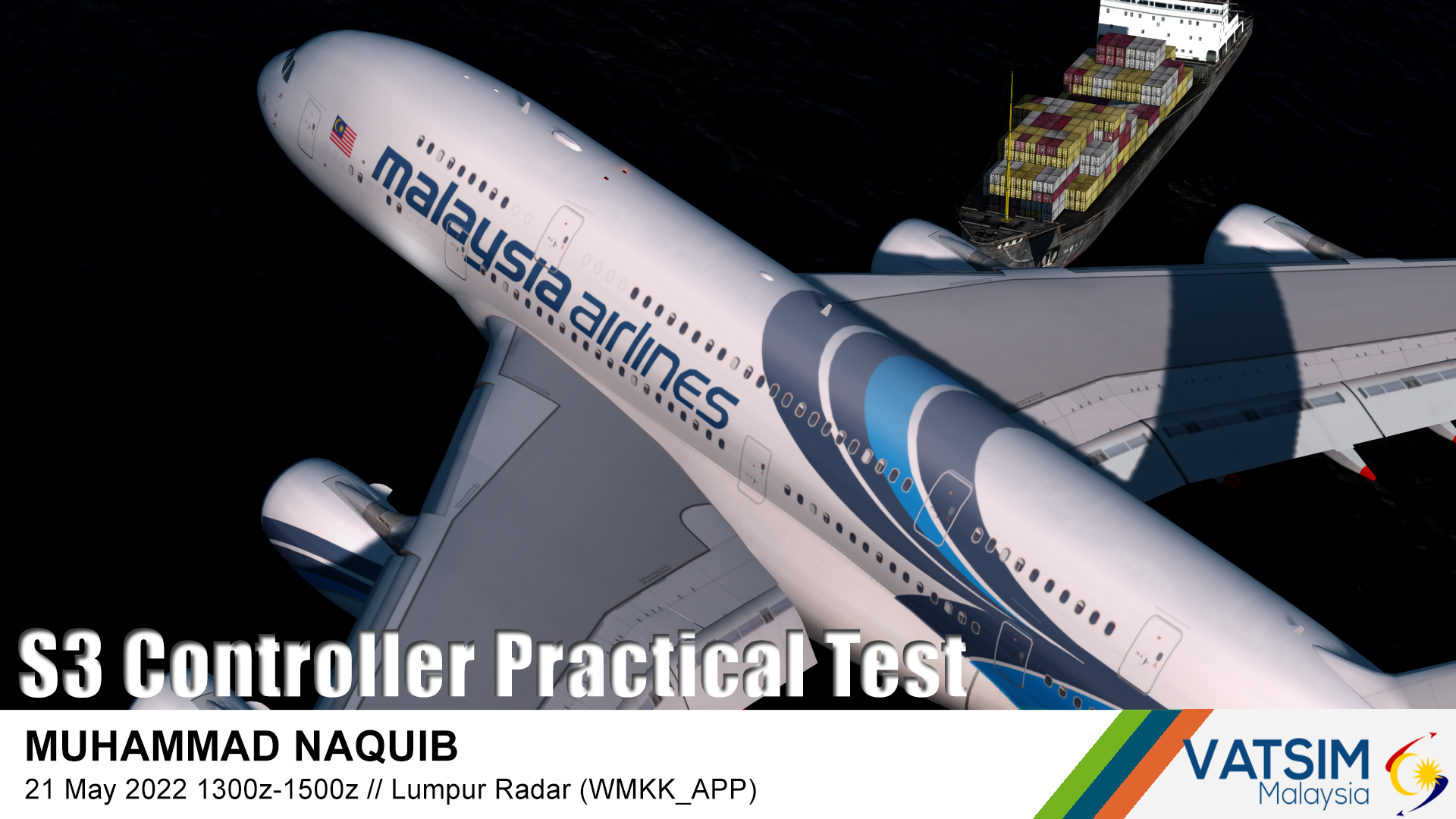 Come join us as we test Naquib and help him gain his S3 rating to be a full fledged approach radar rated controller for VATSIM Malaysia vACC!
Date: 21 May 2022
Time: 1300z – 1500z (2100 – 2300 LT)
Preferred Sceneries:
WMKK [FSX Freeware]
WMKK [P3D Freeware]
WMKK [XP11 Freeware]
WMKK [P3D/FSX Payware] A_A Sceneries
WMKK [MSFS Payware] The Secret Studio
WMKK [XP11 Payware] Cloudsurf Asia Simulations
Aeronautical Charts: WMKK
MyVATSIM Event Link: TBA
Remarks:
1. All flights and ATC services in Malaysian FIR will be conducted under the VATSIM Malaysia vACC regulations. Conflicts will be handled as per published on the VATSIM CoC.
2. Non-event traffic will be granted lower priority.
3. Plan your fuel management wisely.
4. Make sure your AIRAC is updated to cycle number 2112 or newer.