[16 September |1300z-1600z] Borneo Fly In
16 September @ 9:00 pm
UTC+8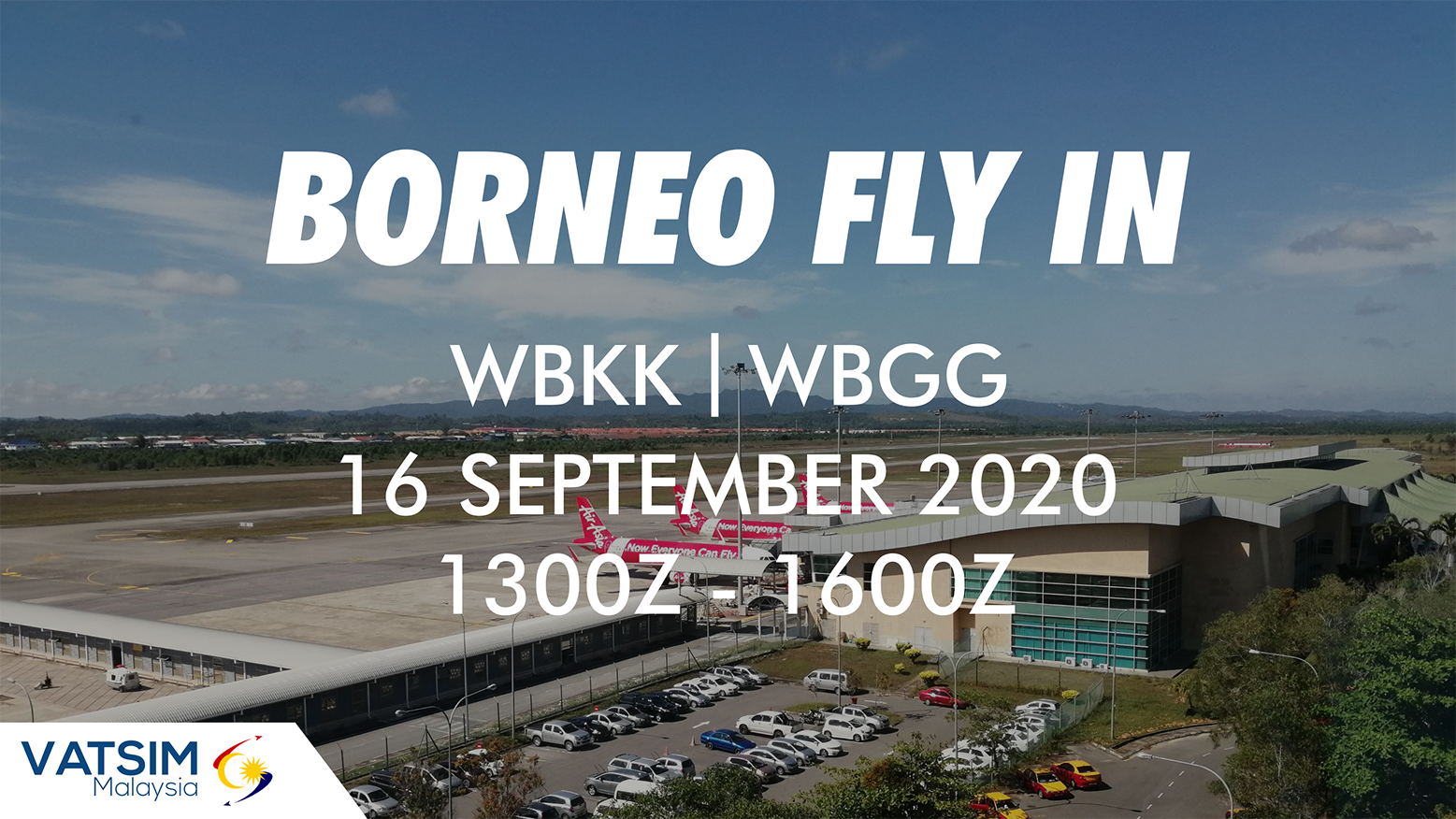 In conjunction with Malaysia Day, we will be opening up Kinabalu FIR to staff the two busiest airports in East Malaysia! So come join us and fly in to any of these 2 airports.
Featured Airports:
WBKK – Kota Kinabalu International Airport
WBGG – Kuching International Airport
Preferred Sceneries:
WBKK
[FSX/P3Dv4 Freeware] Click it Here
[P3DV4/FSX/FS9 Payware] MFSG WBKK
[XP11 Freeware] X-Plane Forum
WBGG
[FS9/FSX Payware] MFSG WBGG
[P3D Payware] MFSG WBGG
[FSX/P3D Freeware] MFSG WBGG
[XP11 Freeware] X-Plane Forum
Aeronautical Charts:
Remarks:
1. All flights and ATC services in Malaysian FIRs will be conducted under the VATSIM & MYvACC regulations.
Conflicts will be handled as per published on the VATSIM CoC.
2. Plan your fuel management wisely.