Multiple Airports – WMKK | Silk Road in the Sky
29 October 2022 @ 2:00 pm

-

11:00 pm

UTC+8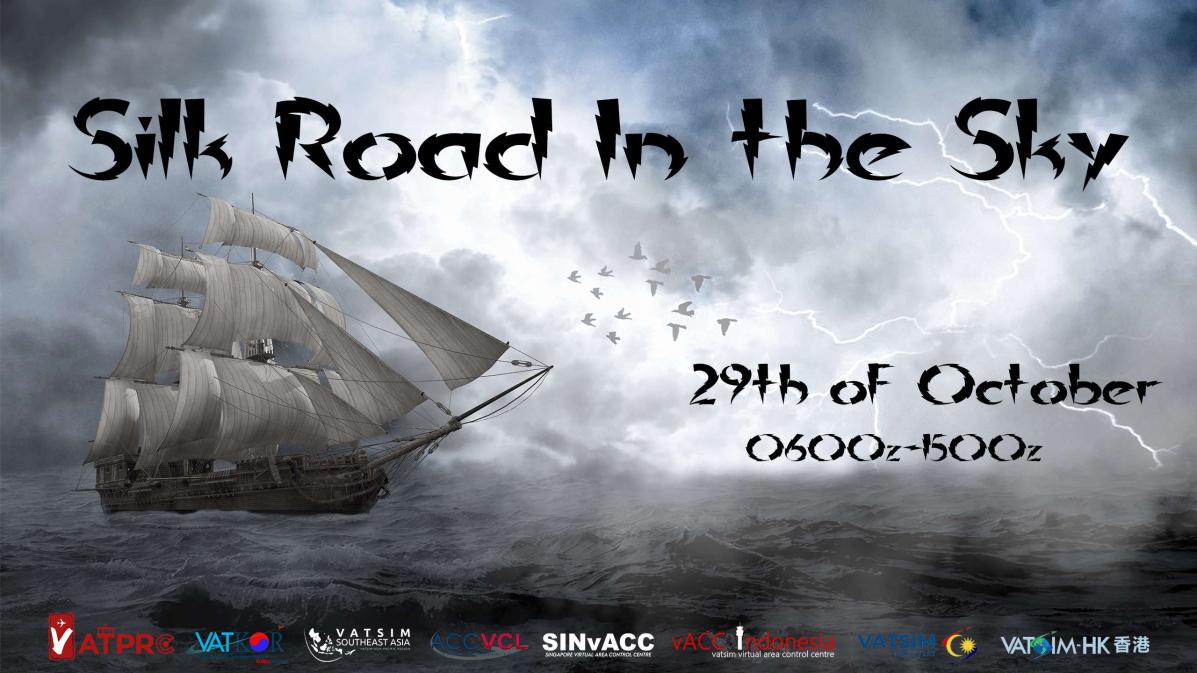 Malaysia is proud to co-host this event with VATPRC as well as other virtual ACCs and divisions in the Asian region!
The 600-year-old route revisited in the sky! Starting from China, you will travel to Chiêm Thành, the Malayan Peninsula, Sumatra, and Java! Get your treasure ships and sailors ready, pack your luggage and cargo, and let's go!
IMPORTANT
Booking your flight here, as it is highly recommended to reduce delays.
Please fill ETD in your Flight Plan when you have a slot. This will be your pushback time, Please make sure that you have Departure Clearance 10-15 min before this time.
Mainland China implements RVSM in the metric system. For details, Please visit Chinese RVSM.
ROUTES FOR WMKK (shortest to longest):
VVNB – WMKK: NAH N639 PNH M755 BITOD M765 IGARI R208 VKR Y346 PULIP
ZSPD – WMKK: NXD W131 AKDIM A470 DUBGO W134 ELNEX A599 PLT W19 NOMAR W18 TAMOT DCT ALLEY V32 EPDOS L642 ENREP M763 TAXUL Y332 PADLI Y343 SAROX
RKSI – WMKK: BOPTA Z51 BEDES Y711 PONIK A593 DUMET W114 LASAN W13 BEGMO M503 LAPUG R200 BEBEM A470 DOTMI DCT ENROM DCT SULUX DCT EPKAL L642 ENREP M763 TAXUL Y332 PADLI Y343 SAROX